Mossberg Silver Reserve II Shotgun Review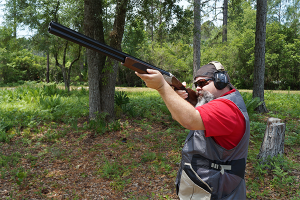 In the world of shotgun shooting sports, the sky is virtually the limit in what you can pay for a good upland game, trap, or skeet gun, especially when considering the traditional over / under configuration. With names such as Krieghoff, Kolar, and Perazzi, one can purchase a fuel-efficient passenger car cheaper than what a lot of professional and Olympic shooters prefer. For the rest of us mere morals who like to occasionally bust a clay pigeon or two with friends, there are much more affordable shotguns on the market. This week, we take a look at the Mossberg Silver Reserve II Shotgun, and we recap the results of putting it through the paces on the range over the past several months.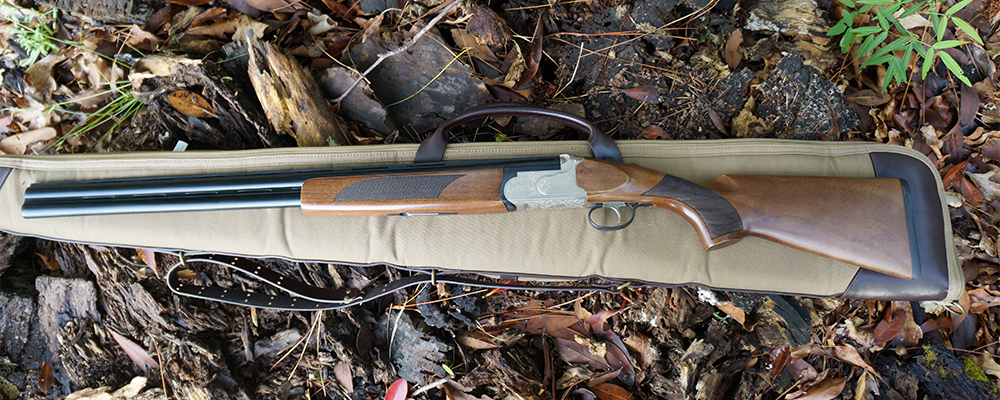 The Silver Reserve II is a series of hinge or "break action" shotguns offered by Mossberg's International division imported from Kahn in Istanbul, Turkey. This series of over / under configured shotguns uses a standard box-lock with double under lugs. The Silver Reserve II series comes in various models, chamberings, and barrel lengths such as Field, Field Combo, Sport, Super Sport, and the small, 20 gauge only Bantam model. Currently, most models are offered in 12, 20, and 28 gauge as well as .410. (Sorry, no 16 gauge in the entry level Mossberg) Barrel lengths vary from 26" to 32" as well as varying barrel rib widths. All models come with hard-chrome plated chambers and bores which make for easy maintenance and cleaning. Except for the 28 gauge chambered for 2 3/4" shells, all other gauges are chambered in 3".
First Impressions
For this review, Mossberg sent over the basic Mossberg Field Model #75412 12 gauge with extractors. (Ejectors are featured on the Sport and Super Sport models) The shotgun arrived in a compact hard plastic case broken down into two parts, the receiver and the barrels. Accompanying the shotgun inside the box were the owner manual and another small hard plastic case. This box contained 3 screw in chokes to replace the two already installed in the barrel. With literally a flick of the wrist, I assembled the Silver Reserve II and began to inspect it. The bright polished silver finish and full covering scroll work matched up well with the good looking Black Walnut stock set. Overall, the whole shotgun made a very impressive looking set up, but I assure you, it would never be confused with a hand built $40,000 Krieghoff, nor do I have need for it to be.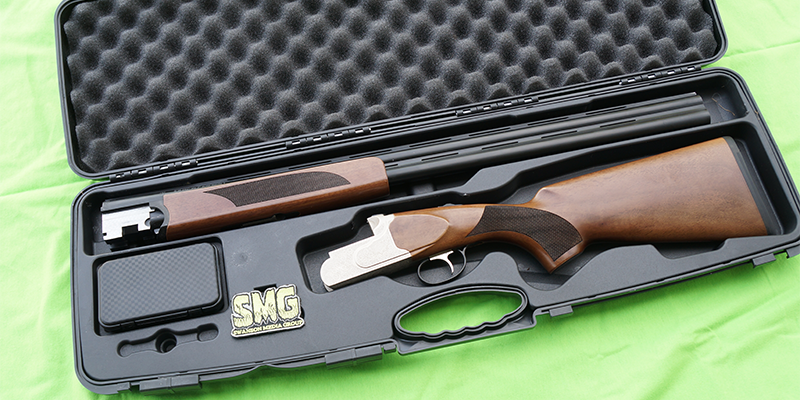 I dropped in a pair of 12 gauge Snap Caps and mounted the shotgun to my shoulder in a shooting stance. The 28" barrels gave the gun's relatively light, overall 7.5lb weight a good balance and easy swing. My excitement was cut short however once I pulled the trigger. Despite virtually no over travel, the trigger was rough and a bit heavy. This would be noted for revisit once the opportunity to range test the shotgun came about. In past experiences, all shotgun trigger seems heavy when focusing on it but in the field, with my mind on the target, the trigger becomes a relatively dead issue.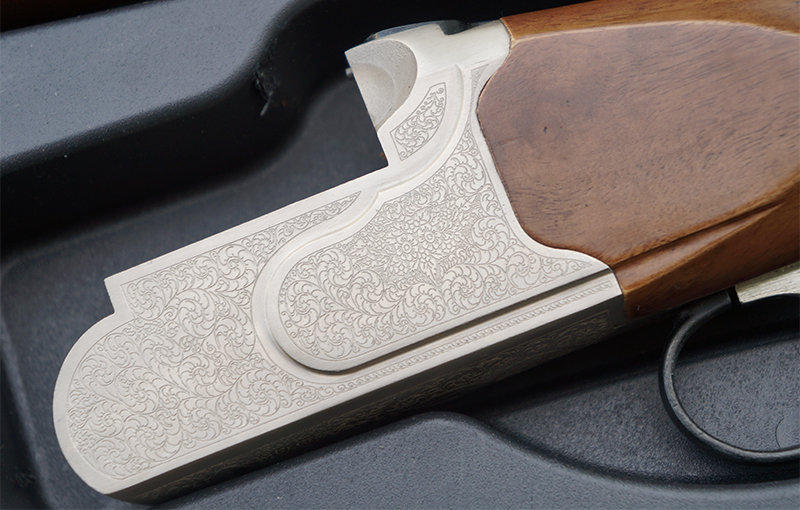 Silver Reserve II Field Model (Tested) Specs
Gauge: 12
Capacity: 2
Chamber: 3
Barrel Type: Vent Rib
Barrel Length: 28″
Sight: Front Bead
Choke: Field Set (5 Total)
LOP Type: Fixed
Length of Pull: 14″
Barrel Finish: Blued Barrels – Silver Receiver – Scroll Engraving
Stock Finish: Satin – Select Black Walnut
Weight: 7.5
Overall Length: 45″
Field Testing
When the testing period began, the local weather was going through a bit of a cold snap and initial shooting was done wearing my BullGator Camo jacket. The added layer may not physically measure to much, but it did make the length of pull and cheek weld seem pulled back a noticeable degree. During these early range sessions, the Silver Reserve II was patterned on large cardboard as seen on the accompanying video. Using Federal Field & Target 12 gauge 2 ¾ shells with 1 1/8 oz #8 shot, both barrels patterned less than 22 inches at 15 yards with improved and improved modified chokes.
I liked the easy to reach tang mounted safety, and just by pushing it to the left or right, I could select which barrel would fire first. My personal preference is having the top barrel fire first then the bottom post target apex. Unlike some over / under shotguns I have previously tested, the safety does not engage automatically after loaded. This is something that tends to slip my mind on models that do engage themselves, which often leaves my first clays well protected behind a trigger pulled on a heavily blocked sear. (Enter range used expletive here).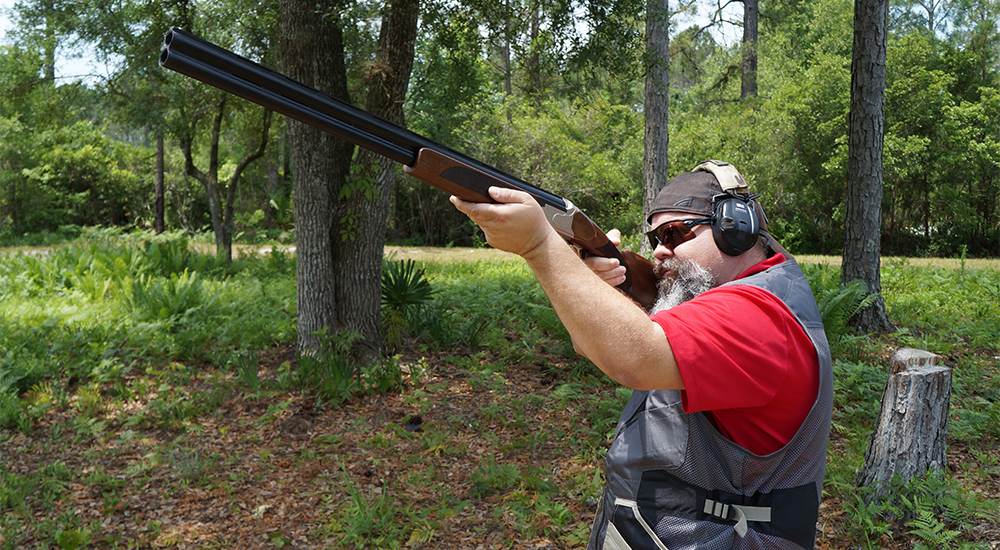 Using static targets, testing was done shooting one shot on center mass of target #1. Then I transitioned quickly to break a center mass shot on target #2 on the opposite side of the range. My concerns about the trigger quickly faded as I was focused more on getting quickly on target and putting the shot center mass. I was impressed with how quickly the Mossberg handled transition back and forth. After approximately 60 rounds, I was glad the 1" rubber butt pad was so forgiving in absorbing recoil. Even with birdshot, recoil can take its toll on the body after a solid afternoon of training. Afterwards, I was eager to get set up for the next range session where I would be able to take to the sky with my shots.
If I had to pick something from this test session that was a negative, it would be the cheek weld. The 14" length of pull seemed to set my cheek too far back and low on the stock for my natural stance. I felt like my cheek was on a section that should have been snuggled into my shoulder pocket. Additionally, I felt I had to slightly lift pressure off the stock to line my eye up with the top plane of the barrel and front bead sight. Judging from the consistent center mass groupings, this issue played very little into the results.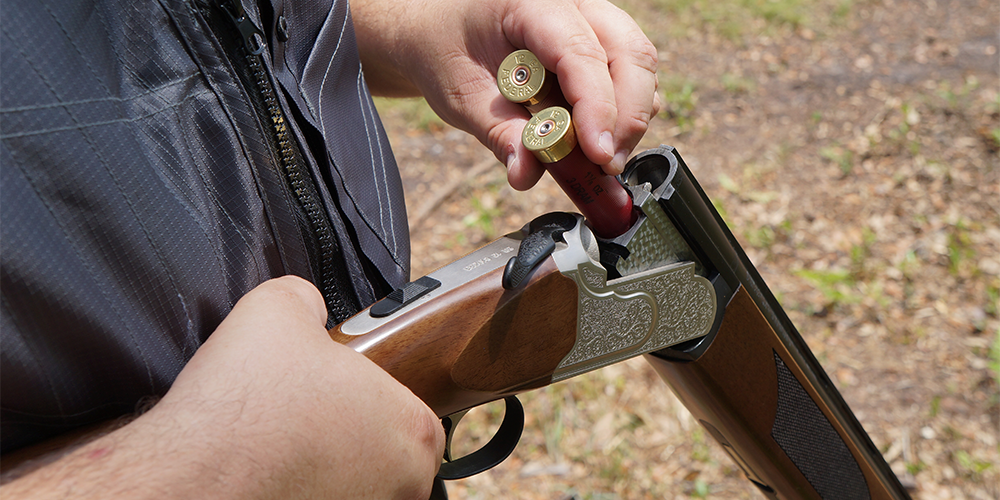 The best opportunity to further test the Mossberg Silver Reserve II came during one of the NRA Basic Shotgun courses I teach throughout the year. Knowing I would have already accomplished shooters in my class as opposed to newer shooters who normally sign up for the course, I knew we could have some fun with the test gun. Between testing periods, the ambient temperature went from 58 degrees during the original test date to 92 degrees during the second in depth testing session.
To add a new dynamic to this testing, the Workhorse Trap by Champion Traps & Targets was used for the shooting portion of the students range time. This compact automatic trap was easy to set up and adjust to the perfect angle given the range dimensions we had to work with. One by one, each student took turns using the Mossberg to have their hand at shooting clays as they launched down range. Right out the gate, fellow Swanson Media Group writer, Clint Steele made short work of the first six targets. Clint immediately commented how easy the Silver Reserve II was to point on target.
Our next shooter was a skeet and trap instructor for a local range. Sitting his Krieghoff 12 gauge to the side, TJ Hawk picked up the Silver Reserve and burned through every clay tossed as fast as he could keep the over / under loaded. Throughout the session, TJ commented on how well balanced the Mossberg felt. According to him, several of his clients use them for training at his range. As expected, he was not happy about the rough trigger but obviously it did not hinder his skills in the slightest.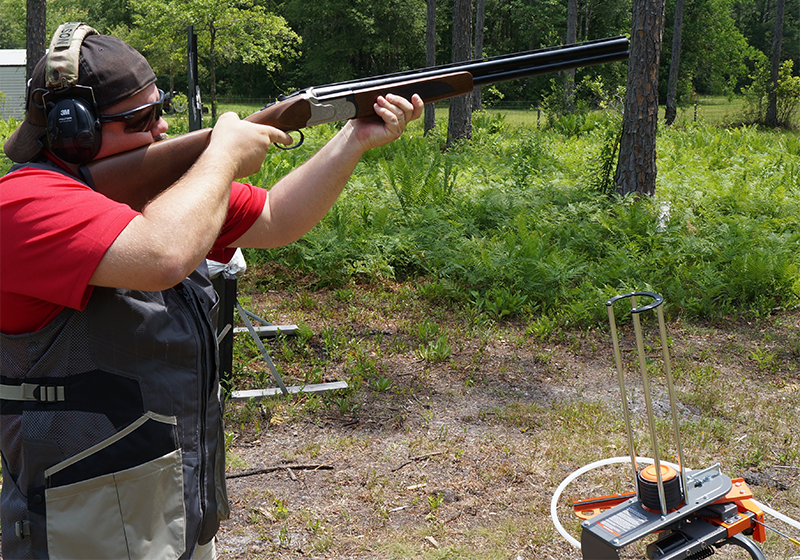 Suiting up in my Allen Company shooting vest, I had a small rubberized recoil pad that was built into the shoulder of the vest. Shot after shot, recoil wasn't even an after thought thanks to the vest and rubber butt pad on the shotgun. Also, a dead issue was the concerns about the trigger. Due to the heightened focus on the clays in flight and the fact shotguns cast a cloud of lead versus a precision shot, the gritty trigger was not a problem at all. Like Clint, I was impressed how easy it was to track the clays and get ahead of them before breaking my shots.
As the class concluded, not only did all students qualify with the scores needed to pass the course, each did so with no problems using the Mossberg Silver Reserve II. This played heavy in my overall evaluation of the shotgun. It was great to see beginner shooters succeeding with the gun. After all, newer shooters who haven't become spoiled with the luxuries of high end shotguns still enjoy the simple lines and basic features that make the Silver Reserve II a good value in the over / under market.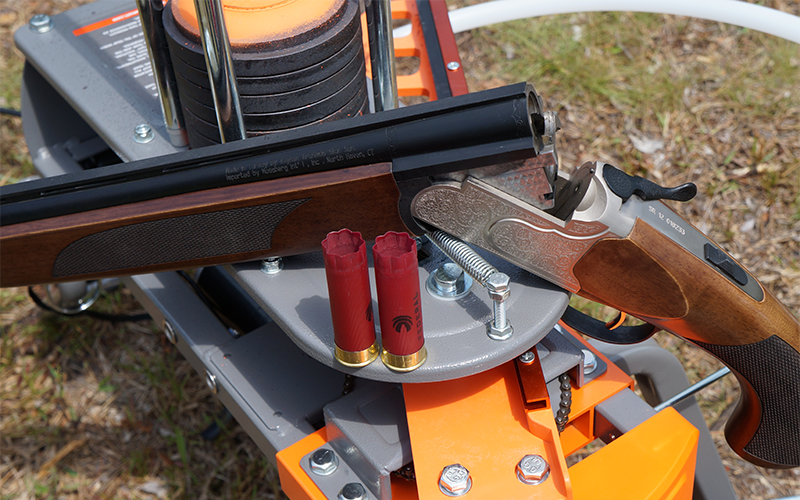 Final Thoughts
Overall, I enjoyed reviewing the Mossberg Silver Reserve II from start to finish. Just like my style of wing shooting, there was nothing fancy or high speed about the shotgun. It was simply efficient and effective. If I had an unlimited budget, I would more than likely choose something with an adjustable length of pull, adjustable cheek riser and perhaps 30" barrels with a better trigger. Realistically, I teach the NRA Basic Shotgun course throughout the year, and I need a solid performing over / under shotgun with a budget friendly price point. The Silver Reserve II is a great entry level shotgun that I would be proud to own. As a matter of fact, as it turned out, I was able to purchase this very shotgun at the end of the testing period.
With a MRSP of $699, these shotguns are affordable and backed by a major name in the industry. The few times I have ever had anything break on a firearm, the great folks at Mossberg have been very helpful and accommodating to make sure the issue was resolved. One last thing to note, honestly I felt more comfortable carrying the Silver Reserve II through the brush and dusty fields than a $10,000 + shotgun. To find out more about the Silver Reserve II as well as other great Mossberg products, check out 1800GunsAndAmmo.com to find the one that fits your needs best!